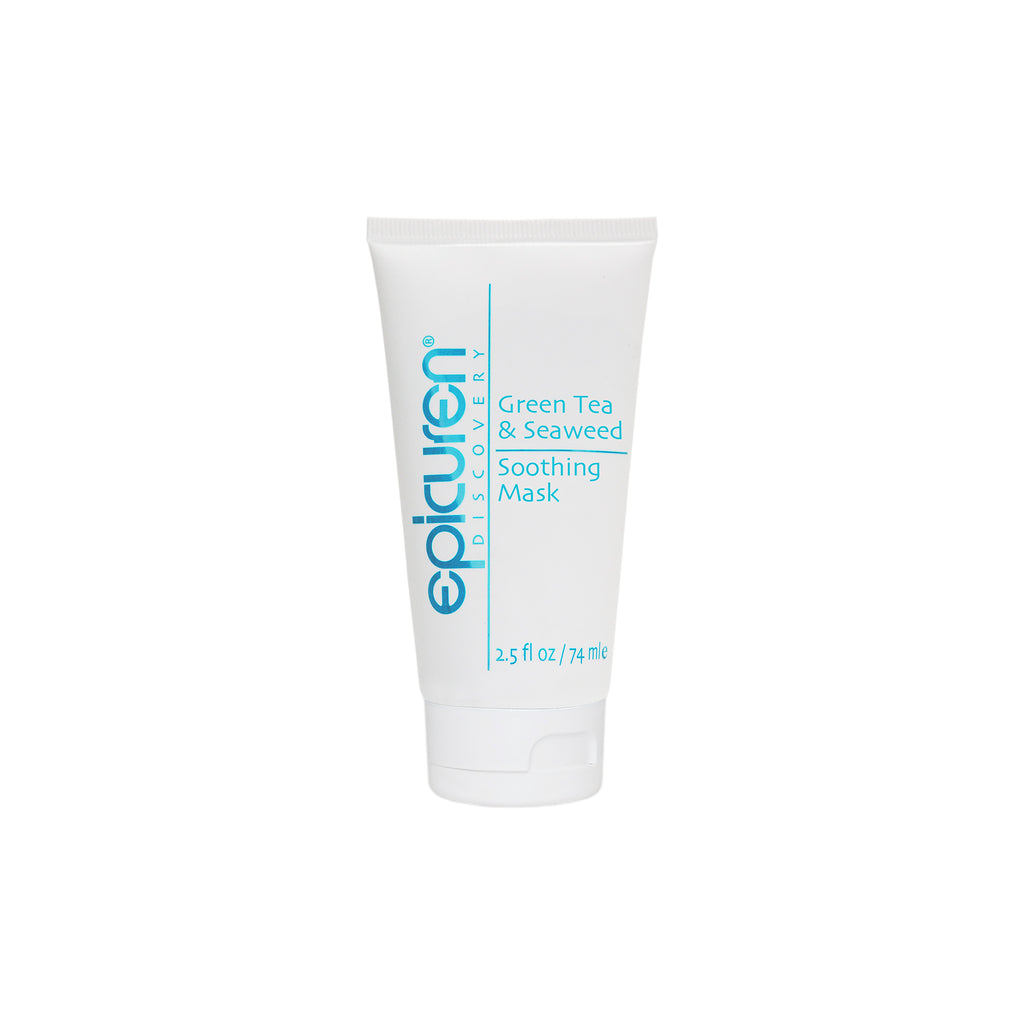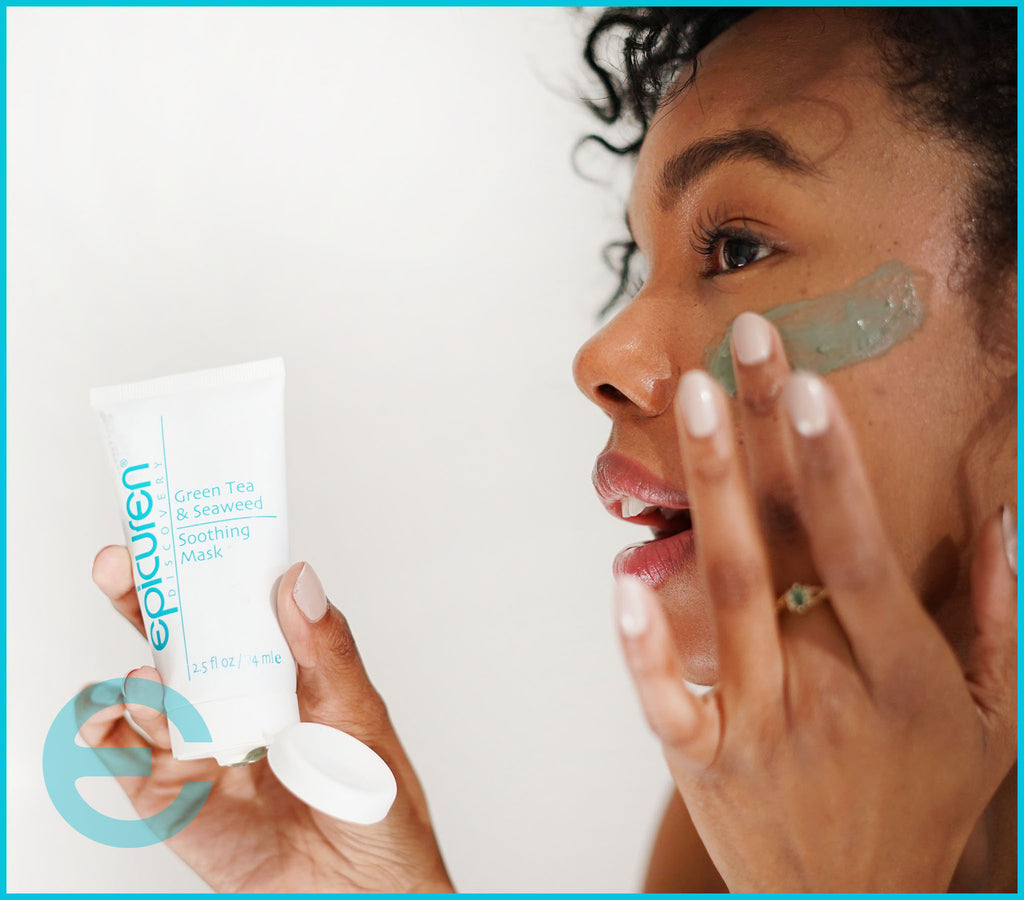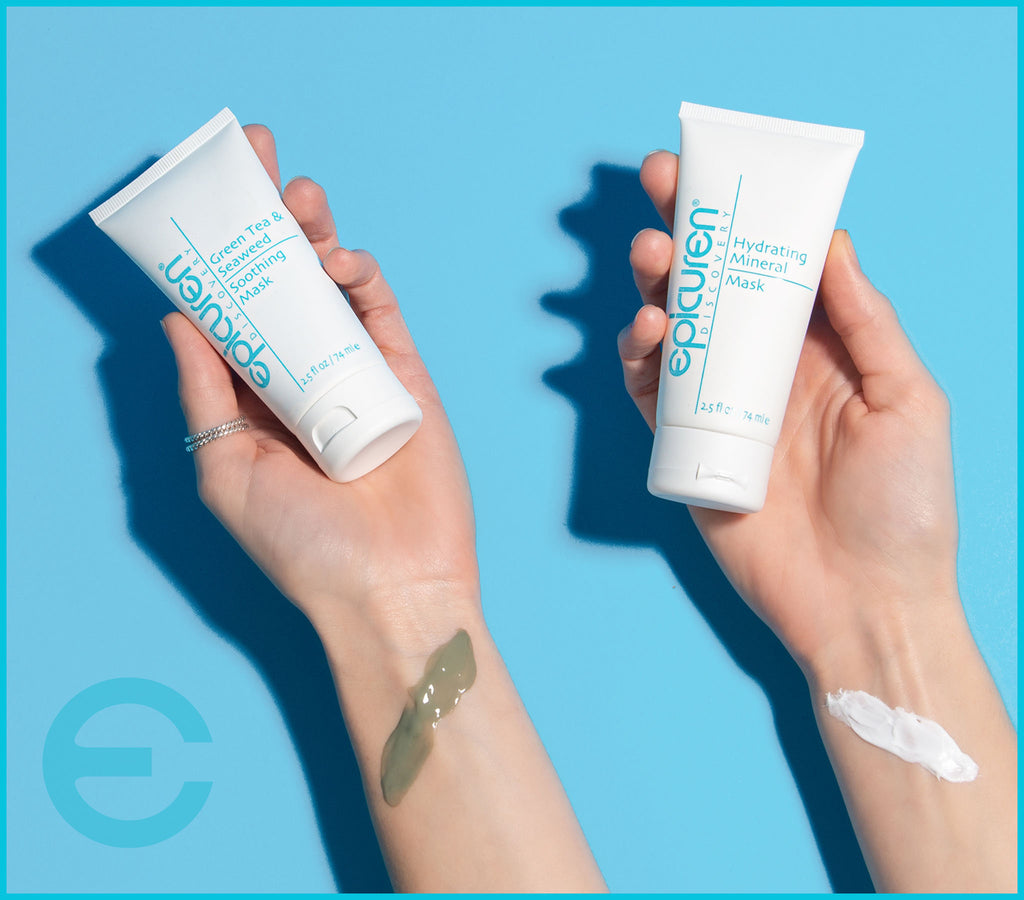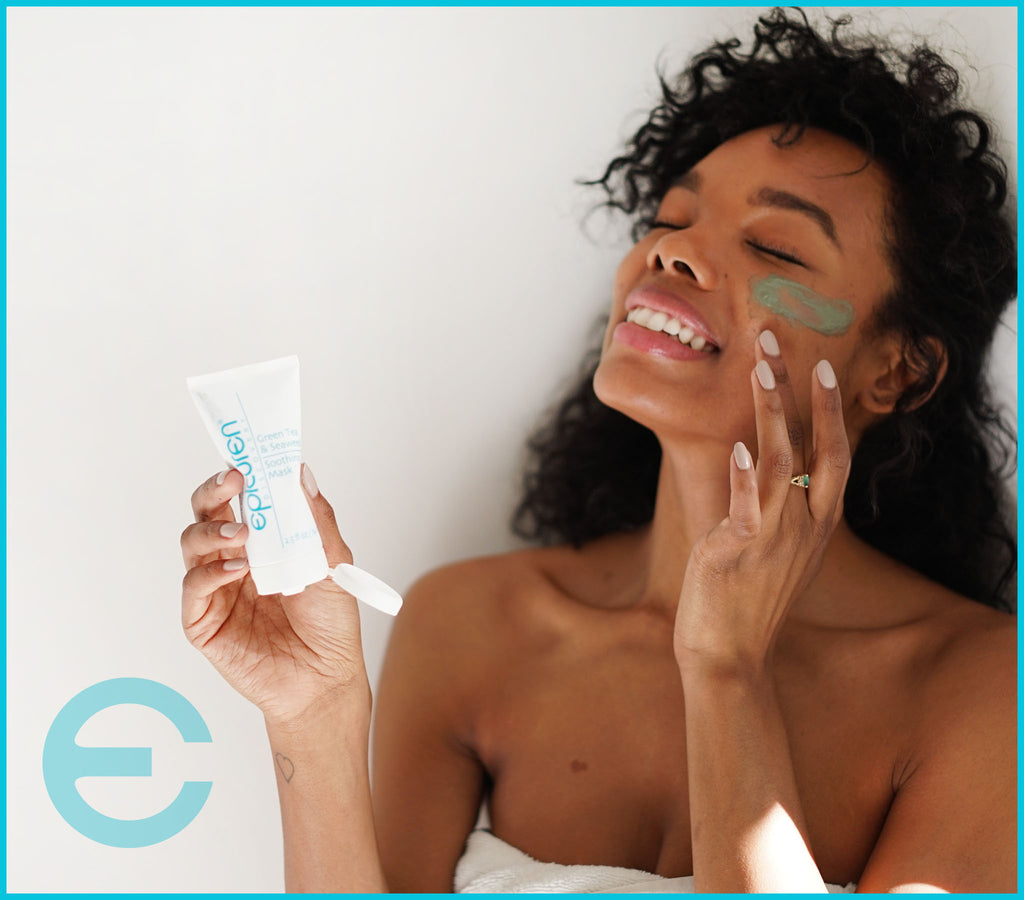 Green Tea & Seaweed Soothing Mask
This refreshing marine mask contains Aloe Vera and Sea Clay designed to nourish and purify the skin, while Seaweed and Green Tea help the overall appearance and deliver essential nutrients to the skin.
Recommended for | All skin types
Application
Apply a thin layer directly to clean face or body using a fan brush or hands. Allow to thoroughly dry (approximately 20 minutes). Remove using warm water and damp towels. May be used twice per week.
Ingredients
Water, Glycerin, Laminaria Japonica (Algae) Extract, Sea Silt (Clay), Camellia Thea Sinensis (Green Tea) Leaf Extract, Aloe Barbadensis Extract, Xanthan Gum, Propandiol, Laminaria Digitata Extract, Fucus Vesiculosus Powder, Panthenol, Sodium Alginate (Chondrus Crispus), Polysorbate 80, Fucus (Fucus Serratus) Oil, St. Hypericum Perforatum (St. John's Wort) Oil, Ascorbic Acid, Phenoxyethanol, Potassium Sorbate, Ethylhexylglycerin.
Some of Epicuren®'s products are manufactured in a facility that uses gluten, non-vegan ingredients, iodine, nuts, kernels, and nut-derived products. Because of this, it is possible that cross- contamination can occur.
All online product recommendations are general. Epicuren Discovery highly recommends contacting your certified skin care professional for a personalized home care regimen, specific to your skincare needs. Click here to locate an Epicuren® spa near you!
Green Tea & Seaweed Soothing Mask
has a rating of
5.0
stars based on
22
reviews.